ITRC is here for all your industrial tool repair and calibration needs!
Keeping production at optimum level
How we can help you and make your life easier.
We are proud of our 99.99% success rate on all of the DC and Pneumatic tools that we have repaired. Check out our before and after pictures to see for yourself!
We can calibrate most all DC and Pneumatic torque equipment and analyzers using our accredited dead weight system.

ITRC can perform repairs and calibrations on most all major manufacturing platforms from Atlas Copco, Stanley, Cleco and more.

Let us come to you! See how we perform calibrations on site without disrupting production.

What we repair and calibrate:

DC Power Torque Tools

Controllers

Pneumatic Torque Tools

Hand Operated Torque Tools and wrenches

Battery Power Torque Tools

Transducers and Analyzers
Discover the world of working tools
For those who want repairs done the right way
20+ Years Of Successful Repairs
Industrial Tool Repair and Calibration, ITRC, is a global leader in DC torque tool repair and calibration services. From our corporate office in Willoughby, Ohio to Mexico, and even China, we assist all manufactures and tier one/two suppliers in torque tool repair and calibration compliance needs.
ITRC is an ISO/IEC 17025:2017 accredited calibration company. This means we put that quality standard into all we do. Our quality is the best in the industry.
Our end goal is to provide our customers with the best possible tool repair available by the most experienced engineers in the business and we strive everyday to exceed the standard of excellence that has gotten us to where we are today. Superior quality goes into every repair and calibration we conduct. We pride ourselves on delivering top quality products and this defining characteristic, not only sets us above the competition, but also earns the trust and respect of our customers.
some of the manufactures we work with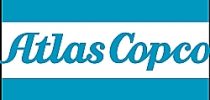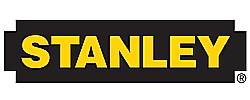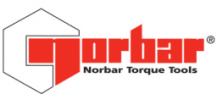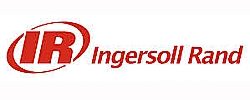 Please note that these are just a few of the manufactures we work with.
words from satisfied engineers, quality control and maintanence personnel
Our extensive expertise will make sure that yours is a SUCCESS STORY!
At Quala, safety and compliance are the key factors to our success.  ITRC keeps us in compliance with DOT regulations by certifying all of our calibrated tools and equipment.  Delivery is quick and the service excellent.  I would recommend ITRC to anyone.
Health and Safety Director, Quala USA
ITRC gives us great service by knowledgeable technicians!  They help us be successful on multiple tool platforms.  I know that ITRC can repair and calibrate all the different manufacturers.  The high torque repair is awesome.
ITRC has really been terrific in support of our operation, from completing routine preventative maintenance and certifications in a timely manner, to going the extra mile for emergency repairs on our DC electric tools. ITRC is helping to keep our assembly lines running with no negative imp actin our support of our customers.
VAA Maintenance Technician, Comprehensive Logistics
 LOCATION
38130 Airport pkwy Unit #1
Willoughby, OH 44094